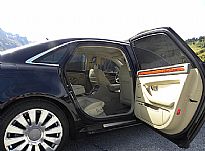 Welcome
Welcome to the website of Personal Driver. Personal Driver is the tailored suit of the road. We provide private driver services and service tailored to your individual needs. Turn your back seat into an extension of your office. In that way you change travel time into efficient and productive work time.

Personal Driver distinguishes itself from other driver companies by the personal nature of the service we provide. Besides that we bring you safely and comfortably from A to B, your private driver changes during the waiting hours in a Personal Assistant if you wish. During the waiting time you can always rely on your private driver. He's always stand by to help you with all kinds of services whether it is business or leisure related. The private driver can be an extension of your secretary if there are changes in your schedule.
Discretion and confidentiality to handle information is very important for us at Personal Driver. What's in the car stays in the car. We can assure you that confidential information is safe with us so you can confidently do your work in the back of the car.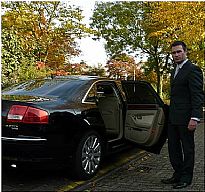 Our drivers
Personal Driver delivers only experienced and (minimum CCV-D1) certified private drivers. Quality, safety and service that's what we deliver. Our private drivers have extensive experience in foreign business trips and will proceed extremely discreet. Their experience includes driving for:the local government of the different towns in The Netherlands (mayors and aldermen), the Board of Directors of some Universities, Executive Board members of a number of international companies and they have drove for a number of families.
Because of our diverse experience in The Netherlands and abroad we can anticipate in needs and wishes of all kinds of customers. You can contact us for all your drivers' services.